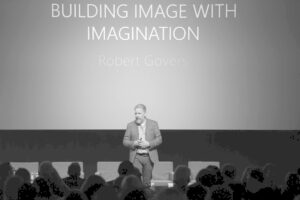 Robert Govers
Speaks on topics such as community reputation, image, brand, (social) media, PR, clichés and stereotypes, cities, countries and regions, identity, heritage and culture, universal values, events, tourism, investment promotion, talent attraction, export marketing, economic competitiveness and collaboration, globalisation, strategic and action communication, creativity and innovation, place brands, city brands, nation brands, country branding, destination brands, place marketing and branding, research and measurement, accountability, and sustainable development. Please contact us for speaker rates, which may vary between €5,000.- and €20,000.-. A 50% deposit is required to reserve the date with the balance due after the event. Special considerations may be made for non-profit organizations.
Watch a clip from a keynote speech I delivered at City Nation Place Global Forum in London in 2016. It's not my most exciting talk - a bit theoretical - but one gets the idea of how I perform on stage. Here's the clip on YouTube.

Invited keynote speaker on Country Reputation Management at Public Diplomacy event, August 29, 2022.

Invited keynote speaker at Brand NL Partner event in Amsterdam, June 24, 2021

We appreciated your participation as a speaker at the Kyiv International Economic Forum 2019. It was an informative speech for the listeners. Your willingness to share your time is crucial to the success of our Forum. We know that we could not have achieved such a high level event without your engagement.
We thank Robert for his thought-provoking contribution to the 2nd World Cities Culture (Tianfu) Symposium, 22-24 July 2019, Chengdu, China. It was perfectly tailored for our audience of cultural leaders from world cities across the planet; offering a global perspective but with local examples and practical suggestions about how to approach the topic of cities as brands. We also really appreciated how well Robert applied his insights to the Chinese context for our hosts and local audience.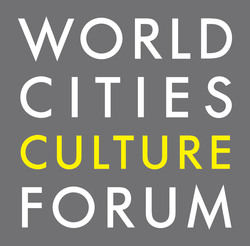 Robert gave a phenomenal presentation at European Cities Marketing conference in Madrid... Robert's straight-shooting and no-marketing-mumbo-jumbo approach ... is both refreshing and very educational. Robert's message was very well received and top-rated by the delegates.
Robert was our keynote speaker at the 2017 Tel Aviv Cities Summit, and delivered a wonderful presentation... Robert is able to communicate his ideas in a way that keeps everyone in the audience engaged.
Robert proved himself to be a knowledgeable and entertaining presenter and made valuable and relevant additions to the programs. He was highly flexible in terms of adapting his content to audiences with specific interests, based on their own responsibilities and expectations. We were very pleased with his contributions and would not hesitate to recommend him for similar assignments in this and related topic areas.
While organizing the speakers list of the annual Latvian Tourism Forum in 12 December 2017, LIAA developed a fruitful communication with Mr. Robert Govers who we also invited to present at the event.We value highly the performance and knowledge of Mr. Robert Govers and are satisfied with its quality and professionalism. We have also received positive comments from the industry players who visited the forum.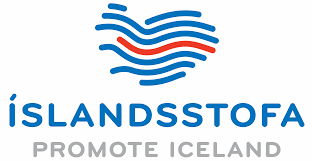 We at Promote Iceland had the pleasure to invite Robert to our annual meeting in April 2018 for a keynote speech on the value of your national image. The keynote was a success and created a good conversation on the subject here in Iceland. We very much look forward to continue to follow Robert´s work...
"Today's keynote speaker was just ter-ri-fic" said Conference Host John Donnelly, Chief Executive Officer of Marketing Edinburgh Ltd, during the conference dinner at the 2019 ECM Spring Meeting.